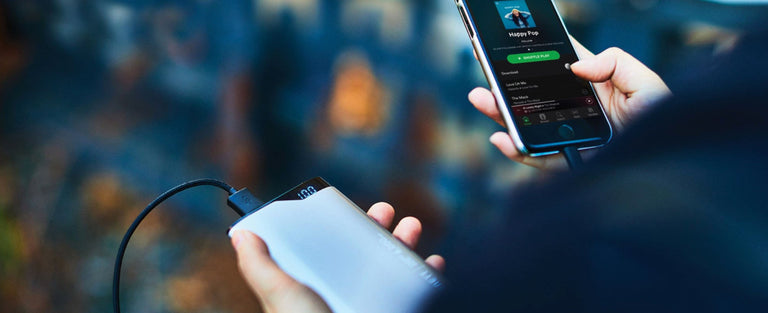 ---
PRIVACY STATEMENT
As Australia's premier developer of digital accessories, Cygnett is committed to adopting and adhering to the highest standards to safeguard our customers' personal information. For the purposes of this Privacy Statement, the word customers includes visitors to our website and users of our services, and purchases of our products.

Cygnett, like all companies operating in Australia, is bound by the National Privacy Principles as set out in the Privacy Act 1988 (Cth) with regards to the handling of personal information.

Cygnett's collection, use and disclosure of personal information is set out below:

----

SECTION 1 - WHAT DO WE DO WITH YOUR INFORMATION?

Cygnett collects personal information about you in order to provide a better service and though there are many aspects of our services and our website that can be viewed without providing personal information, there are times, for example access to customer support features, when you will be required to submit personally identifiable information.

We usually collect personal information directly from you, although sometimes we may use agents or service providers to do this for us. We may also acquire lists from other sources, both from other companies and from other public documents.

The personal information you provide to Cygnett will enhance the products and services we offer you. The type of personal information we collect may include, but is not limited to, your name, address, telephone numbers, information on how you use our products and services and your username, password and IP address. It may also include sensitive information in the recovery of your lost password. This information permits us to provide support, and also helps us develop products to better suit your needs.
----
SECTION 2 - PERSONAL INFORMATION
The personal information you provide Cygnett may be used for a number of purposes connected with our business operations, which include:

processing your orders or applications;
carrying out credit checking and scoring (unless we have agreed otherwise);
providing you with products and/or services requested;
billing you or administering your account;
dealing with requests, enquiries or complaints and other customer care related activities;
carrying out market and product analysis and marketing our products and services generally;
contacting you about our group companies' products and services;
registering your details and allocating or offering you rewards, discounts or other benefits and fulfilling any requests or requirements you may have in respect of our and our group companies' loyalty or reward programmes and other similar schemes; and
carrying out any activity in connection with a legal, governmental or regulatory requirement on us or in connection with legal proceedings, crime or fraud prevention, detection or prosecution.
We may also use your personal information for purposes related to those described above which would be reasonably expected by you. For example, we may use your personal information to keep you informed about features or conducting analysis in order to provide better service to you. To opt-out of receiving certain Cygnett marketing materials, please contact Cygnett on +61 (0)3 9429 2552.

We will not use your information for purposes other than described above unless we have your consent or there are specified law enforcement or public health and safety reasons.
----

SECTION 3 - CONSENT

How do you get my consent?
When you provide us with personal information to complete a transaction, verify your credit card, place an order, arrange for a delivery or return a purchase, we imply that you consent to our collecting it and using it for that specific reason only.
If we ask for your personal information for a secondary reason, like marketing, we will either ask you directly for your expressed consent, or provide you with an opportunity to say no.

How do I withdraw my consent?
If after you opt-in, you change your mind, you may withdraw your consent for us to contact you, for the continued collection, use or disclosure of your information, at anytime, by contacting us at info@cygnett.com or mailing us at:
Cygnett
858 Lorimer Street Port Melbourne Victoria AU 3207
Text Marketing Terms and Conditions:
We are using a text messaging platform, which is subject to the following terms and conditions. By opting-in for our text marketing and notifications in, you agree to these terms and conditions. By entering your phone number in the checkout and initialising a purchase, subscribing via our subscription form or a keyword, you agree that we may send you text notifications (for your order, including abandoned cart reminders) and text marketing offers. You acknowledge that consent is not a condition for any purchase. Your phone number, name and purchase information will be shared with our SMS platform "SMSBump Inc, an European Union company with office at Sofia, Bulgaria, EU. This data will be used for sending you targeted marketing messages and notifications. Upon sending the text messages, your phone number will be passed to a text messages operator to fulfill their delivery. If you wish to unsubscribe from receiving text marketing messages and notifications reply with STOP to any mobile message sent from us or use the unsubscribe link we provided you with in any of our messages. You understand and agree that alternative methods of opting out, such as using alternative words or requests will not be accounted as a reasonable means of opting out. Message and data rates may apply. For any questions please text "HELP" to the number you received the messages from. You can also contact us for more information. If you wish to opt out please follow the procedures above. 
----

SECTION 4 - DISCLOSURE
Cygnett may disclose or receive personal information or documents about you to/from:
credit providers or credit reporting agencies for the purposes permitted under the Privacy Act;
law enforcement agencies to assist in the prevention of criminal activities;
our dealers and agents, or any company within the Cygnett group for purposes that are related to providing you with a service which would be reasonably expected.
Unless you consent, we will not disclose your personal information to third parties, other than those who have contracted with Cygnett to keep the information confidential, or who are subject to obligations to protect your personal information. These companies may include, but are not limited to handling customer support enquiries, processing transactions or customer freight shipping.
----
SECTION 5 - OUR WEBSITE/S
For each visitor to our website/s, we expressively collect the following non-personally identifiable information, including but not limited to browser type, version and language, operating system, pages viewed while browsing the Site, page access times and referring website address. This collected information is used solely internally for the purpose of gauging visitor traffic, trends and delivering personalized content to you while you are at this Site.

From time to time, we may use customer information for new, unanticipated uses not previously disclosed in our privacy notice. If our information practices change at some time in the future we will use for these new purposes only the data collected from the time of the policy change forward.
----
SECTION 6 - SHOPIFY

Our store is hosted on Shopify Inc. They provide us with the online e-commerce platform that allows us to sell our products and services to you.
Your data is stored through Shopify's data storage, databases and the general Shopify application. They store your data on a secure server behind a firewall.

Payment:
If you choose a direct payment gateway to complete your purchase, then Shopify stores your credit card data. It is encrypted through the Payment Card Industry Data Security Standard (PCI-DSS). Your purchase transaction data is stored only as long as is necessary to complete your purchase transaction. After that is complete, your purchase transaction information is deleted.
All direct payment gateways adhere to the standards set by PCI-DSS as managed by the PCI Security Standards Council, which is a joint effort of brands like Visa, MasterCard, American Express and Discover.
PCI-DSS requirements help ensure the secure handling of credit card information by our store and its service providers.
For more insight, you may also want to read Shopify's Terms of Service (https://www.shopify.com/legal/terms) or Privacy Statement (https://www.shopify.com/legal/privacy).
----

SECTION 7 - THIRD-PARTY SERVICES

In general, the third-party providers used by us will only collect, use and disclose your information to the extent necessary to allow them to perform the services they provide to us.
However, certain third-party service providers, such as payment gateways and other payment transaction processors, have their own privacy policies in respect to the information we are required to provide to them for your purchase-related transactions.
For these providers, we recommend that you read their privacy policies so you can understand the manner in which your personal information will be handled by these providers.
In particular, remember that certain providers may be located in or have facilities that are located a different jurisdiction than either you or us. So if you elect to proceed with a transaction that involves the services of a third-party service provider, then your information may become subject to the laws of the jurisdiction(s) in which that service provider or its facilities are located.
As an example, if you are located in Canada and your transaction is processed by a payment gateway located in the United States, then your personal information used in completing that transaction may be subject to disclosure under United States legislation, including the Patriot Act.
Once you leave our store's website or are redirected to a third-party website or application, you are no longer governed by this Privacy Policy or our website's Terms of Service.

Links
When you click on links on our store, they may direct you away from our site. We are not responsible for the privacy practices of other sites and encourage you to read their privacy statements.
----

SECTION 8 - SECURITY

To protect your personal information, we take reasonable precautions and follow industry best practices to make sure it is not inappropriately lost, misused, accessed, disclosed, altered or destroyed.
If you provide us with your credit card information, the information is encrypted using secure socket layer technology (SSL) and stored with a AES-256 encryption. Although no method of transmission over the Internet or electronic storage is 100% secure, we follow all PCI-DSS requirements and implement additional generally accepted industry standards.
----

SECTION 9 - COOKIES

Here is a list of cookies that we use. We've listed them here so you that you can choose if you want to opt-out of cookies or not.
_session_id, unique token, sessional, Allows Shopify to store information about your session (referrer, landing page, etc).
_shopify_visit, no data held, Persistent for 30 minutes from the last visit, Used by our website provider's internal stats tracker to record the number of visits
_shopify_uniq, no data held, expires midnight (relative to the visitor) of the next day, Counts the number of visits to a store by a single customer.
cart, unique token, persistent for 2 weeks, Stores information about the contents of your cart.
_secure_session_id, unique token, sessional
storefront_digest, unique token, indefinite If the shop has a password, this is used to determine if the current visitor has access.

----

SECTION 10 - AGE OF CONSENT

By using this site, you represent that you are at least the age of majority in your state or province of residence, or that you are the age of majority in your state or province of residence and you have given us your consent to allow any of your minor dependents to use this site.
----

SECTION 11 - CHANGES TO THIS PRIVACY POLICY

Cygnett reserves the right to make amendments to this Privacy Policy at any time. If you have objections to the Privacy Policy, you should not access or use our website/s.
----

QUESTIONS AND CONTACT INFORMATION

If you would like to: access, correct, amend or delete any personal information we have about you, register a complaint, or simply want more information contact us info@cygnett.com or or  any of the following means during business hours Monday to Friday.
Cygnett
[Re: Privacy Compliance Officer]
664 Lorimer Street Port Melbourne Victoria AU 3207
Phone: +31 3 9429 2552
----